For overly organized anglers, there is no substitution for the Bass Mafia Terminal Coffin. Made using the same, nearly indestructible frame as the original Bait Coffin, Bass Mafia Terminal Coffin eliminates blown-out, tungsten-filled containers with a creative, interchangeable design that is unlike anything else on the market.
Offering room for six modular storage units, the Bass Mafia Terminal Coffin lets anglers mix-and-match Hook Coffins and Weight Coffins (includes three of each) to suit their individual preferences. Each Hook/Weight Coffin contains pre-molded inserts that are made to hold a wide-range of hooks or weights from 1/8th oz to 2oz, preventing tackle from getting rearranged while bouncing around in your boat compartment or tackle bag.
In addition, the Bass Mafia Terminal Coffin also features an entire front row that is dedicated to miscellaneous storage, which is perfect for split rings, glue, markers, or whatever else you might need. Whether you're trying to tidy-up some tungsten or tame some trebles, the Bass Mafia Terminal Coffin provides tough-as-nails performance and inventive design that fits the bill.
Explore
Innovation
Virtually Indestructible Proprietary Materials
The durability of the Coffin Series has been extensively tested and is second-to-none. Built with waterproof seals and stainless steel hinges, capable of handling whatever fishing conditions you may encounter.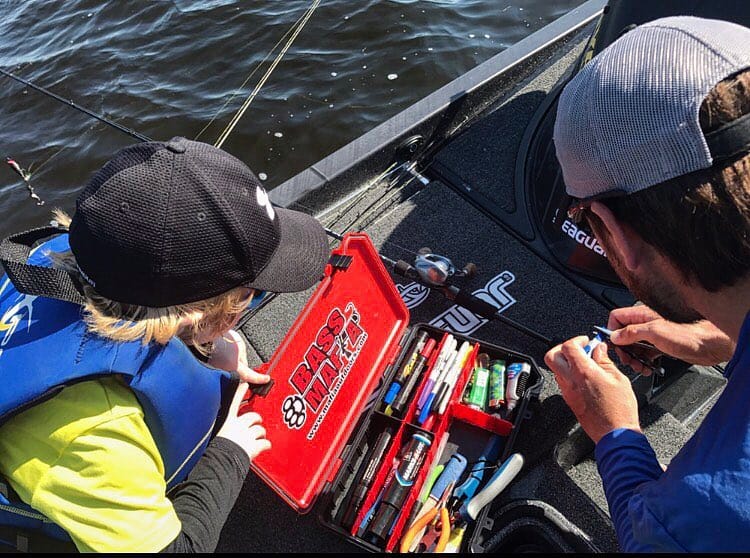 Water, Dirt, Sun & Competitor Proof
Eliminate damaged or sun faded lures, rust, and leaked secrets with the Bass Mafia Bait Coffin Series.
Unique Stealth Design
The unique design of the Coffin series adds to the structural toughness, stacking ability and longevity of each product in the line.